FENYŐHARASZT Castle Hotel - This is your day!
"I remember happily calling my girlfriend: We found the perfect wedding venue!"
Wedding venue in Pest county

The Fenyőharaszt Castle Hotel**** is a wedding venue close to Budapest, which has already served as the venue for more than 1000 successful weddings. We are "small" enough to have only one wedding a day, why not yours?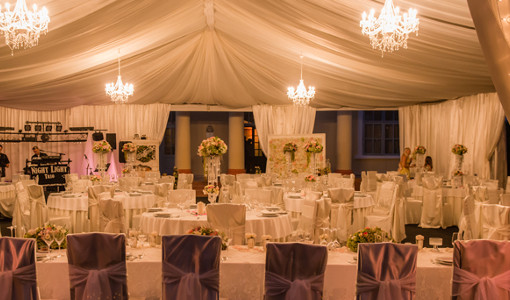 Outdoor ceremony
Once you meet Edina, the registrar, you can choose the unique text of your ceremony. Then you should tell us where you want the ceremony: in the depths of the forest, at the lake or in the front garden under the trees? Just point at the place.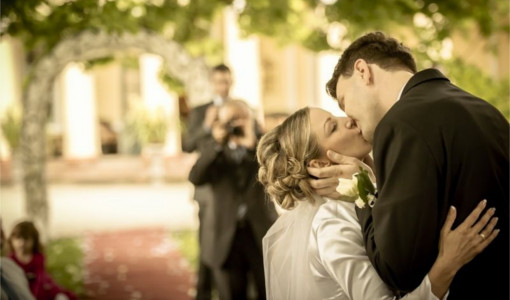 The Castle is yours for a day!
You can dress in the fort or by the pool, you can climb trees, you can hang out in the hay dungeon, in other words, you can do whatever you want, since the whole castle is yours for a whole day. That is your wedding venue!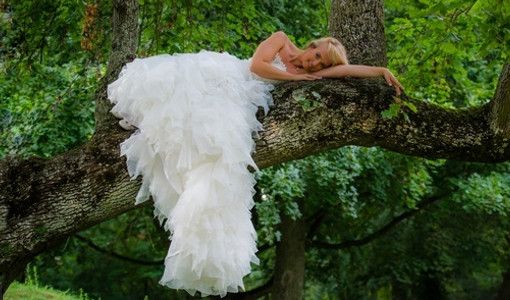 Outdoor dinner under a party tent
If you wish you can have your dinner in an outdoor venue on the terrace surrounded by trees, under a party tent beautifully decorated with crystal chandeliers, but you will still be protected from the vagaries of the weather. What should the wedding menu be?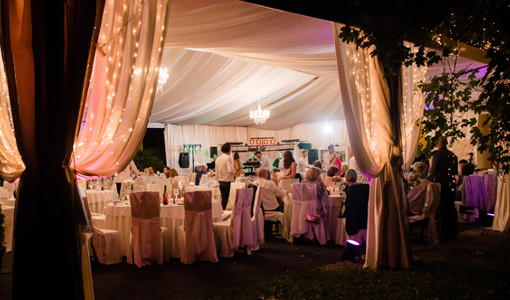 This is your day...
Should parents come up with the entrenched habits of the family, or smart "friends" - exceptions respected - with their revolutionary ideas, you must not forget the most important thing: THIS IS YOUR DAY! Nothing else matters.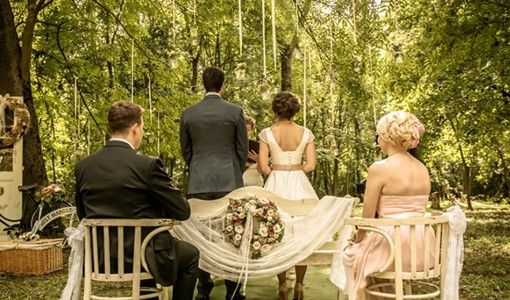 Dress it up in a festive way!
We are fully aware that no two weddings are alike. Whether it's a clean, simple décor or the romantic vintage style, we tailor everything to your needs.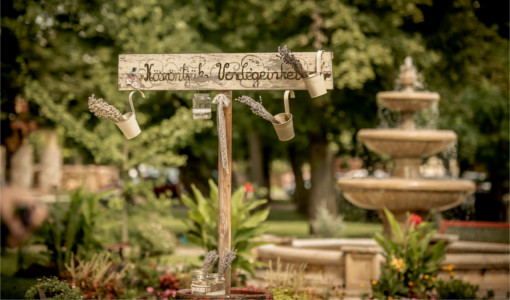 Why is the FENYŐHARASZT Castle Hotel a perfect wedding venue?
Close to Budapest
Our Castle Hotel is located 50 kilometers from Budapest, 8 minutes from the M3 motorway.
Super environment

You can enjoy the big day in a beautiful green environment of 13 hectares.
Professional services

Our hotel services can be used by your guests for 24 hours.
High-quality accommodation
With 26 rooms, we provide high-quality accommodation for everyone.
Tried and tested hospitality
We pamper the wedding guests with special dishes and homely flavors.
Unique
atmosphere

The magical atmosphere of our castle hotel will definitely captivate you.